Henry the Fift in OP at SWP. That's the Sam Wanamaker Playhouse. The indoor space at the Globe theatre, the lovechild of American actor Sam Wanamaker. How fitting that Ben Crystal is utilising a cast of Americans, Brits, Europeans, Indians and a Grenadian all talking in OP.
Three days ago we gathered as 21 actors and 5 production crew in the Jerwood Space. The Passion in Practice Ensemble new configuration sports an ethos of exploration, despite time being short.
Tomorrow we present an evening in OP. David Crystal our Master of Pronunciation reviewed our efforts today. Father and son have completely differing approaches to the whole OP process. Ben pushes the ensemble work from within whilst father builds a scholarly frame.
Henry V presents several aspects for engagement. OP French? Welsh? Scots? Irish? Here our Master of Verse coaches a Lithuanian and an Austrian in their French parts.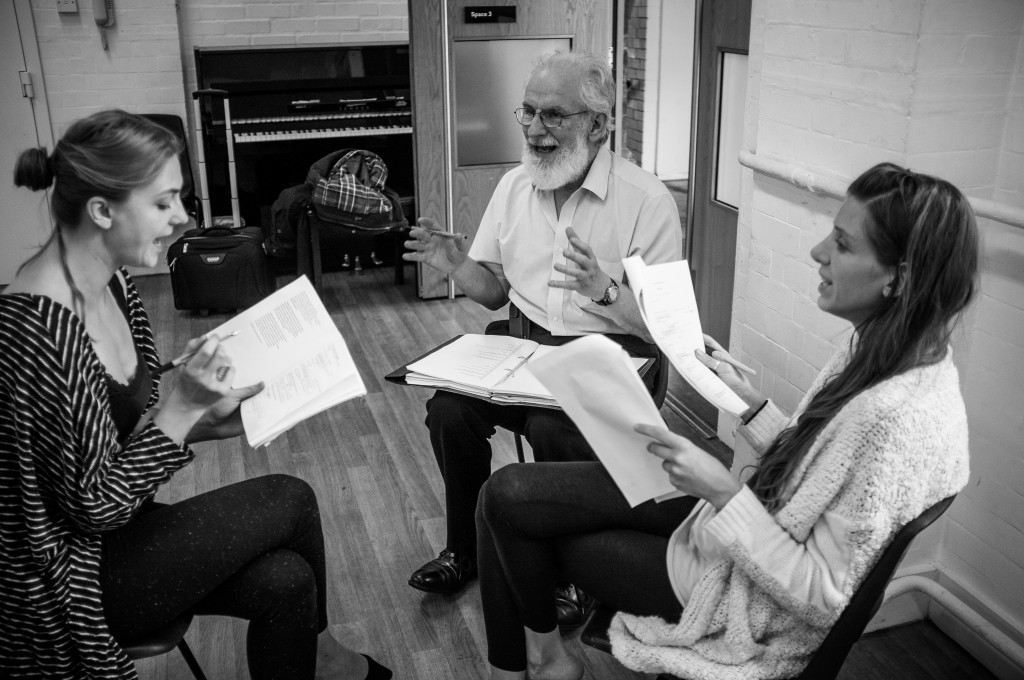 Ensemble meets daily from 9am-6pm and sometimes David Hywel Baynes 401 photography one of our members, brings in a camera.
These last two days we worked into the evening for shadow work. Rather shadow play.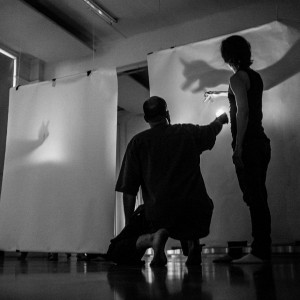 Photo Credit: Will O Hare Photography
Ensemble is treated to the supple warrior Phil. Ensemble sweats and collects muscle aches and pains. Ensemble learns new things daily. Ensemble has fun. (Can't stress that bit enough).
Ensemble will be performing Henry V at the SWP on the 26th july. It is sold out.
If you want to see this exploratory production in Original Pronunciation and 21stC Original Practice attend at Tanner Street.